> 札幌中央店
> BRIDAL
> The ideal of wearing a kimono and taking pictures in the studio comes true! Introducing recommended wedding kimono☆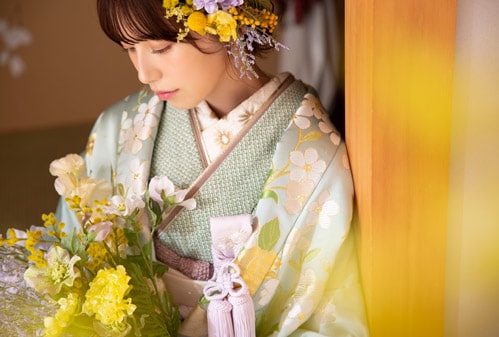 The ideal of wearing a kimono and taking pictures in the studio comes true! Introducing recommended wedding kimono☆
Not only people who were born Japanese, but also people who have visited Japan for sightseeing and have a longing for it, I think there is a desire to wear a beautiful kimono and take a picture at least once. . Kimono at weddings is traditional attire such as Shiromuku and Irouchikake. The luxurious uchikake, which is worn after the furisode is worn inside, is the epitome of Japanese beauty. Why don't you meet yourself in your ideal kimono at the photo wedding in the studio?
Hello everyone! Located in Sapporo, Hokkaido
Photo Studio Palette Sapporo Central Store.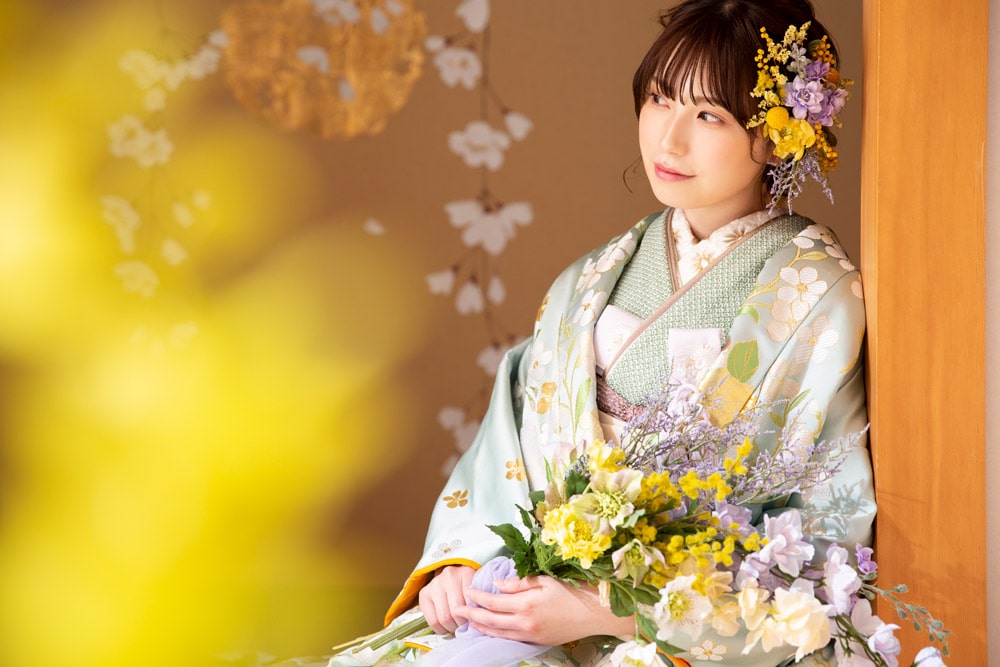 If you were born in Japan, of course, if you are visiting Japan for sightseeing or have a longing for it,
After all, there must be a desire to wear a beautiful kimono and take a picture once.
I think many people imagine kimono as celebration wear for Shichi-go-san or furisode for coming-of-age ceremonies.
Kimono at weddings is traditional attire such as Shiromuku and Irouchikake.
The luxurious uchikake, which is worn after the furisode is worn inside, is the epitome of Japanese beauty.
The bride's kimono is also rich in pallete for an ideal figure!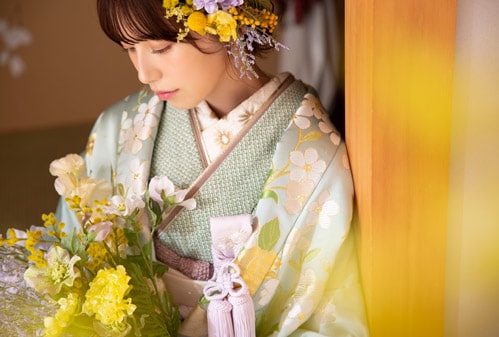 Photo Wedding has the impression of gorgeous shooting with a dress,
Palette's photo wedding plan can be a combination of a dress and a kimono, or you can shoot with two kimonos.
I want to wear both shiromuku and irouchikake… I wore a dress at my wedding, so kimono is good for the shoot…
There are too many cute kimonos, so I can't narrow it down to just one.
We have a plan that can meet a variety of requests!
In addition, there are many elegant irouchikake, which are gorgeous bridal kimonos, that incorporate the latest fashions while also giving a sense of tradition.
You can leave your ideal figure in a kimono in the most beautiful photo with the hands of a professional photographer!
▽Check out the kimono plan here! ! ▽
You can wear a kimono even for a solo wedding!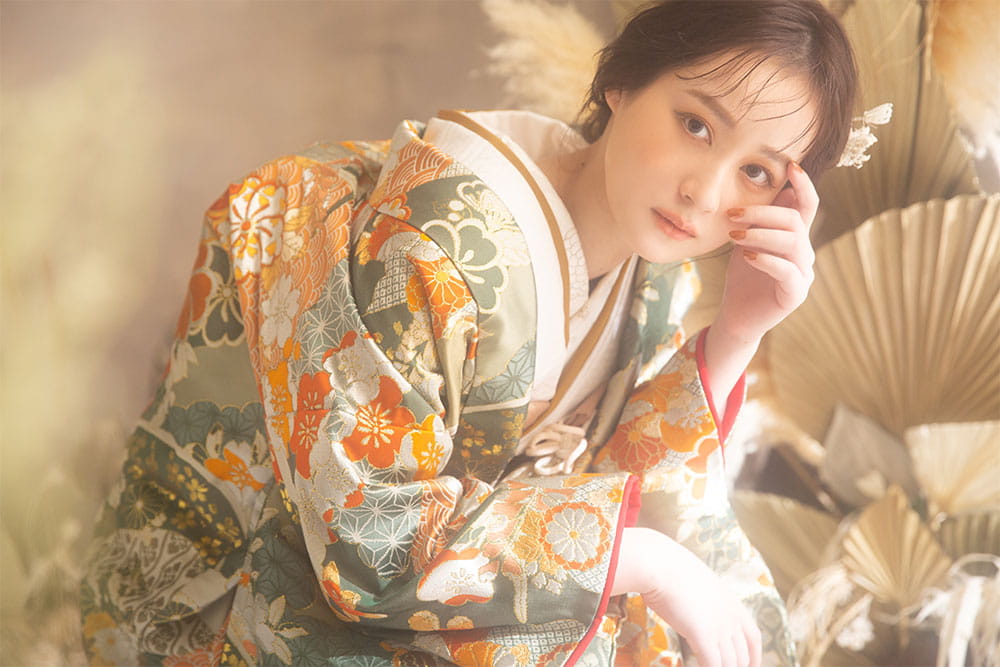 It's not just the photo wedding with two people that you can wear a kimono and take pictures!
Even for solo weddings, which are a hot topic right now, you only have one outfit, but you can choose a dress or a kimono if you like.
You can also get married by wearing the color of your favorite color, so please choose a kimono according to your own way of enjoying it!

Solo wedding plan!
Price :¥21,780 including tax
One costume, Japanese or Western is OK!
*You can increase the number of costumes for an additional fee, so please ask the staff.
Hair set, makeup, and all cut data are included.
Depending on the costume you choose, there may be a class upgrade fee.
B class course
Class A + ¥11,000 (tax included)
S class + ¥22,000 (tax included)
SS class + ¥33,000 (tax included)
From here, we will introduce the hottest color uchikake at our store!
▷Recommended Kimono 1
【PW4】
The latest Irouchikake arrived as a premier line.
Gold to brighten up your photos.
It's a very elegant gold color, so it doesn't look too flashy and makes the whole look elegant.
Red and white flowers are embroidered, which are indispensable colors for celebrations, making it a royal color scheme.
Parents and relatives are sure to wear one.
Combining small items such as kaiken and hakosako,
It is a flexible color that changes the expression depending on the color and pattern of the kimono you wear inside.
The gold color is not too warm, so it fits well with any skin color type.
It will brighten your complexion in your photos.
▷Recommended kimono 2
【PW3】
This is a costume designed by KIYOKO HATA, which is highly supported by brides among the costumes of the Sapporo Chuo store.
It is a brand with many customers who visit the Sapporo Chuo store looking for this costume.
The white base gives it a fluffy and soft impression, but the silver gives it a sophisticated and elegant look.
Because it is an uchikake that also has a pure atmosphere like Shiromuku,
If you are interested in Shiromuku and Irouchikake, we recommend you try this once!
▷Recommended kimono 3
【PW2】
This is also a Uchikake with the same KIYOKO HATA design.
A piece that emphasizes femininity with soft colors.
The pattern that matches the large dahlia and the beautiful Japanese pattern creates a lovely and ephemeral impression.
The gentle beige tone is a color that brings out the beauty of women even more.
It gives a gorgeous, simple and sophisticated atmosphere.
By using a bouquet with smaller petals and hair accessories, you can create a more pretty and innocent bride.
We also have a large selection of gorgeous and colorful costumes.
Why don't you use Palette's wedding plan and leave your ideal kimono as a memory for the rest of your life?
▽ You can check the costumes in advance ▽
You can check the wedding kimono on the homepage!
Please find the ideal one!
During the period until November 30th, 10% off the plan fee only for those who have a counseling contract!
It can be used in conjunction with other campaigns, so if you want to shoot at a great price, please make a reservation ♡
▷ Up to 70% off location plans!
The location photo plan has been renewed and appeared.
Up to 70% off due to location expansion! Don't miss this opportunity.
▶︎ Click here for the new location plan
▷ Retouch option 20,000 yen off [Special offer 1 Retouch option 20,000 yen off
20,000 yen off retouching option this month! !
In addition, the photo data in the 40 cut album will be presented for free!
Don't miss this opportunity!
▷ Online consultation campaign
10% off the plan fee when you sign a contract through online counseling!
What is "online counseling"?
Connect the customer's smartphone and the store with a LINE video call
This is Palette's new service that allows you to feel free to consult, estimate, and make a contract from your home!
(* Online campaign 10% off applies to all plans)
▷ Weekday shooting 10% OFF campaign with Instagram follow
An additional 10% OFF for those who book a shoot on a weekday!
Not only couples on weekdays off, but also those who can use their paid vacation or marriage leave to shoot!
▷Welcome Board Renewal♡ 10 designs to choose from!
Happy for those who are waiting for the wedding! ! ! Welcome board gift ♡
Our welcome board has been fully renewed! ! !
In addition, you can choose from 10 designs, so you can choose according to your ceremony ♡
It is also OK to decorate your home as an interior!
From this month, the 1day Photo Wedding Plan is also eligible for gifts
You can be particular about pre-shooting and wedding ♡
▷ New album "Mill" is out!
Introducing a new "Mill" album designed like a magazine!
You can now choose from a plan with an album within the plan ♡
▷ Get a photo panel as a gift with a contract at the contact center!
Click here to book your consultation!
The new reservation system that allows you to see the reservation status at a glance is very popular ♡
Even if you can't make a phone call during store hours,
You can easily make a reservation with a single smartphone from your home, work, or commuter train.
Click here to make a reservation!
Safe & profitable with "online consultation" at home time!
At Paletto, online counseling that allows you to receive counseling from the comfort of your own home is extremely popular! !
You can easily do it by using LINE video call.
Group calls are also possible,
We can also fulfill your request to receive counseling with friends who are far away!
3 steps from meeting to shooting

1. Go to a store and try on clothes
First of all, go to the store and try on both of them!
Decide which costume you will wear on the day by actually wearing your favorite costume!
If you can't decide in one time, you can come again on another day!
2.Meeting about what kind of photo to make
Next, we will discuss what kind of photos you would like to take!
We will talk in detail about the particular poses and situations, and the accessories you bring!

You can also ask questions about hair and makeup!
3. Finally shooting!
Once everything is done, it's time to shoot! !
On the day of the event, the hair and make-up artist will do the hair and make-up and the photo will be taken! !
Hair and makeup will be done at the shop!

After finishing the hair and makeup, we will drive to the location!
▷ Photo Studio Palette Sapporo Central Store, a bridal photo specialty store in the central Hokkaido area
A state-of-the-art store that constantly updates its studio and costumes to match the latest trends!
Leave it to us for today's fashionable photo wedding!
It is located in the city of Sapporo, so you can walk to Odori Park, where the film was filmed.
Customers using public transportation
Right in the center of Sapporo city! It is an urban store with a good location and very easy access by public transportation.
From New Chitose Airport (required time: about 55 minutes)
・JR Chitose Line Rapid Airport bound for Sapporo → Get off at Sapporo Station
・From Sapporo Station on the Namboku Subway Line bound for Makomanai → Get off at Odori Station
・About 5 minutes on foot!
It is very convenient from the entrance of Sapporo PARCO facing Shower Street.
Guidance of customer parking lot of the use by car
From New Chitose Airport (required time: about 50 minutes)
・Enter Heiwa no Doo Expressway from Route 130 and Route 1091.
・Take the Do-O Expressway to Sapporo Shindo/National Route 274 in Kitago 5-jo, Sapporo City, and exit the Do-O Expressway at Kitago IC.
・Take Atsubetsu-dori, Minami 7-jo/Yonezato-dori, and Minami 1-jo-dori until you reach your destination at Minami 2-jo West.

Parking lot information
If you are coming by car, please park in a parking lot that accepts Common Tickets and present your parking ticket when you come to the store.
Click here for a parking lot that supports Common Ticket
▶︎http://sapporo-odori.jp/cmon/parking/
—————————————————————-
Location: 11-1k-23 Building B1F, Minami 2-jo Nishi 3-chome, Chuo-ku, Sapporo
Location: Get off at Odori Subway Station. Good access 1 minute on foot◎
TEL: 011-596-8155
Business hours: AM10:00-PM6:30 (regular holiday: Wednesday)
Choose a store and get counseling! Click here to make a reservation!